What if you could see the exact Energy Usage for each of your appliances? You would find out which ones use the most energy, which ones are using too much energy and which ones are doing their job just fine.
Well, you can see how each appliance is performing with Energy Monitors. You can plug them in to each appliance and see how much energy it is using at any given time. These monitors do not turn off your appliances or change how much energy they use but they give you valuable information regarding the efficiency of the products you own. If you use these monitors and conduct a Home Energy Audit that will evaluate your home's insulation and heating/cooling and can find possible air leaks, you can find out where you might be wasting energy and fix the problems that are costing you.
Energy Monitors seem to be easier to find online than in stores. Gaiam's Kill-A-Watt
 can be placed between any appliance and its outlet to measure energy use by the kilowatt.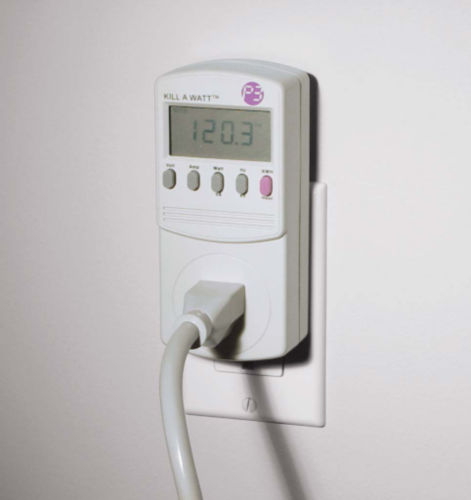 Kill-A-Watt
Choose Energy Efficient, Energy Star Appliances
Once you know exactly how much energy you use and where, you can replace appliances that are wasting energy. Maybe you know that you have multiple appliances that need to be replaced but you don't know which one should go first. These monitors can help you decide.
Once you've identified the appliances you want to replace, make sure you get Energy Star products. They meet strict energy efficiency guidelines and are sure to save you energy and money.